Author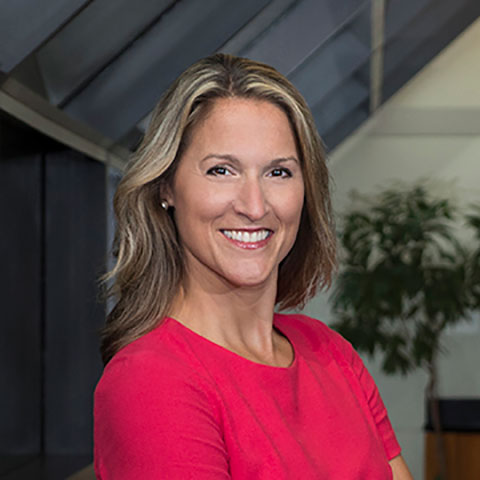 Our industry is facing one of the most dynamic set of circumstances anyone has seen in generations. There's no need to recap the challenges or reassess the opportunities around digital, expanded product solutions, or how to achieve optimal customer and service experiences. What I will introduce is the topic of purpose. In today's environment, this simple word is one of the most powerful and relevant mantles we can carry as business leaders.
Last month, I had the honor of giving the keynote for LIMRA's 2022 Marketing Conference, where I conveyed the transformational power of developing your personal purpose and the conviction that comes from developing purpose in your organization. My talk wasn't about storytelling, public relations, or marketing; it was about the impact of purpose on strategy, finding resilience, anchoring in values, and advancing a higher calling.
To help you explore how purpose can transform your personal and professional experience, here are basic definitions:
Core purpose —The dynamic intersection of our gifts and what we value most. When we use our talents in service to what we're passionate about, our commitment is optimal and our leadership voice is most compelling.
Organizational purpose — Here, purpose has three implications: competence (the function your product serves), culture (the intent with which you run your business), and cause (the social good to which your organization aspires). Organizational purpose is the most authentic and motivating basis for alignment among the stakeholders on which your business success And it requires that the organization demonstrate how its purpose can satisfy all three components (competence, culture, cause) for all stakeholders.
The notion of purpose is reemerging on a personal level, for ourselves, our colleagues, prospective colleagues, stakeholders, shareholders, and Board members. The events of the last few years have facilitated the "Great Reset." Our recent experiences have resulted in a focus on what's important, just, and noble. Across all facets of life and professions, we're experiencing rising expectations from those with whom we do business. We're seeing a reshuffling of talent; a focus on diversity, equity and inclusion and future-of-work strategies; and a personal examination of what we truly value.
Customers and employers are paying attention to purpose as part of a wider reassessment of the role corporations play in society. Purpose can reduce tensions in the workforce and create optimum conditions for growth by enabling an organization to adapt faster and more profitably than through older change management models. And leaders are exploring the interstitial between purpose and profit — and, ultimately, finding purpose to be a generating force that expands and improves everything in an organization.
Defining personal and organization purpose is an intentional act that is laser-focused on outcomes. Business discussions about purpose generally start with the question, "How would the world be worse off if we didn't exist?" Depending on your basis of competing (e.g., price, product, customer experience) and the stakeholder groups you serve and prioritize, your purpose may elevate to a social good, backed by a core competency. Or, it may align to a singular outcome based on the products you sell and to whom you sell. In all cases, your purpose must be authentic and resonate with your associates and those you serve. You must test your purpose against your short- and long-term strategies and thoughtfully plan strategies for adoption of the purpose up, down, and across your organization.
Tips to get started:
Start with you. Define your own purpose and apply it to your work and personal life. Seek to understand what you value most. Begin by reflecting on your life's journey. Pinpoint moments when you had "limit experiences," when you had no choice but to pivot. What new values or characteristics emerged from those experiences that help define who you are and what matters to you? How do these drive your actions and priorities in your work life?
Ask why. To get to your enterprise purpose, seek to understand the "why" behind your organization's mission and vision. Evaluate if the business purpose will rally associates to take their performance to the next level, will help them make different, better, decisions, and if the "what" you offer your stakeholders has new meaning in light of the purpose statement.
Use purpose as a compass. Consider how your purpose creates new opportunities. What new avenues of growth can you develop? What value can you deliver to stakeholders through this lens? How can this help you differentiate among your competitors?
Design for action. Take time to connect roles, teams, and functions to purpose. When the associates in your organization are connected to a higher calling, you'll see improved recruiting, engagement, solutions and business retention. But note, claiming to be "purpose driven" only works if associates witness leaders demonstrating authenticity and coherence.
Create alignment. Purpose, at the highest level, aligns an organization around the good it provides to society while achieving business success and optimal organizational performance on a daily basis. You can also apply purpose to align project outcomes or help cross-functional teams improve commitment and collaboration.
Reflect and measure. As you develop your own purpose, the view of your environment changes. You'll find more stability and passion, and you'll have a deeper understanding of your actions and reactions to challenges and opportunities. From a business perspective, assess engagement with and activation of your purpose at all levels of your organization.
If you only take action on the first and the last of these suggestions, you will create greater impact in your work and personal life. And, as you embark on the other steps, open your mind to the possibilities that can emerge and trust the process of leaning into a purpose-enabled, transformational future.