Author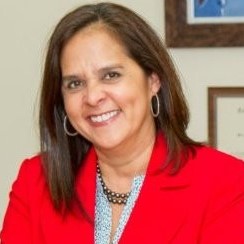 August 2022
Suppose insurers could throw away their old playbook and envision the future of insurance, unencumbered by exhausted methods, slow-moving platforms, and legacy constraints. What new possibilities would come to light? Unfortunately, too many insurers are using an old map to guide them through uncharted terrain. The future of insurance depends on imaginative thinking. An immersive metaverse for browsing products and services, knowledgeable virtual assistants guiding each step of the customer journey, and predictive analytics that personalize offerings based on unique traits and behavior all exist within the realm of the possible.
Building a Stable Foundation to Support New Technologies
One of the most pressing challenges for insurers is their existing technology architecture that makes integration with partners and distribution channels difficult, if not impossible. Half of insurers say that their current architecture holds them back. And more than 8 in 10 (84 percent) agree that new digital business platforms are a significant opportunity to reposition themselves in the industry. Simplifying architecture and business models will do much to allow insurers to evolve, but simplicity involves removing redundant data entry through integration and digital tools.
Carriers already leverage emerging technologies to do business differently. According to the same study, insurance executives currently invest in the following areas to support new technologies:
61% Artificial intelligence (AI)

46% Internet of Things (IoT)

46% Conversational interfaces and virtual assistants

40% Predictive data analytics

37% Machine learning (ML)
The Insurance Technologies and Trends Shaping the Industry
Several key trends are shaping the industry, and insurers must respond to break through barriers imposed by legacy environments and reap the benefits. Insurers are increasingly investing in areas like AI, IoT, virtual assistants, predictive data analytics, and ML to support the following priorities:
Automated Underwriting and Claims — Insurers can use AI, machine learning, and data analytics to simplify and accelerate underwriting. Instead of completing lengthy questionnaires and a physical exam, life insurance underwriting becomes touchless, using facial recognition to screen for health problems and susceptibility. Tools and techniques like robotic process automation and AI allow the insurer to import data, assess risk, and evaluate how much coverage a client should receive and what to pay in premiums. Increased use of AI allows carriers to digitize claims, which leads to faster processing.

Panoptic Personalization — Gartner coined the term "panoptic personalization" to describe a future of customer engagement where all experiences meet individualized customer needs. Hyper-personalized customer experiences will be a fundamental differentiator in the coming years. Insurers will increase touchpoints with customers and agents and leverage data and analytics, IoT, and AI to deploy tailored offerings, especially in personal lines.
Further Deployment of Cloud Computing — Multi-cloud computing and hybrid cloud will soon be the de facto approach to insurer transformation. Unlike an on-premises solution, the cloud is infinitely scalable, is less expensive, and offers rapid configuration. This elasticity enables insurers to test, validate quickly, and operationalize products. Expanding cloud computing will also introduce new security practices capable of safeguarding data in a cloud environment.

Data-first InsurTech Ecosystems — Legacy systems are risky, expensive, and sluggish. In the modern market, agile carriers that leverage APIs, microservices, and web services to build ecosystems rise to the top. A study by McKinsey reports that ecosystems will account for 30 percent of global insurance revenues by 2025. Insurers are finding ways to scale large data ecosystems via analytics platforms, data visualization platforms, business intelligence platforms, and AI tools, such as those offered by Verisk and Atidot.


Open APIs — The future of insurance is interconnected; companies use open application programming interfaces (APIs) to create an insurance technology ecosystem so they can offer products and digital services multiple companies provide. APIs dictate how to communicate and interact with each other and enable insurance organizations to display their products and services. In addition, third parties that provide API-led integration allow insurers to access data in siloed systems they can then use to access knowledge.


Proactive Risk Management and ML for Fraud Detection — Most insurance companies have undertaken digital transformation, leveraging new cloud, mobile, and AI technologies to support strategic business goals. In response to digital transformation, insurance companies identify cyberattacks and data breaches as the top risks. As a result, insurers are increasingly using AI/ML and other predictive analytics to develop proactive risk measures that detect and prevent new threats.

Embedded Insurance — The simplification of insurance is here. Embedded insurance has become a significant new form of digital distribution in the industry's future. The embedded insurance market is projected to reach $3 trillion by 2023. Organizations across various industries, including banks, car manufacturers, and other distributors, are implementing embedded insurance models to improve the overall value of their products and services, allowing insurers and distributors to save money on distribution costs by implementing their products directly into the distributor's platform. For example, Allstate Protection Plans allow consumers to purchase highly rated device warranties and protection coverage at the point of sale on smartphones, appliances, and televisions.
Three Strides Toward the Future of Insurance
Innovation is high on insurers' to-do lists. More than two thirds (68 percent) say they will increase investment in disruption detection and innovation processes, 52 percent want to collaborate with innovative startups, and 50 percent are interested in joining industry consortia focused on developing innovative technologies.
Three recommendations can help the industry prepare for the evolution of insurance:
Draft a map based on your unique landscape. Recognize where you fit in a shifting insurance ecosystem and what you need to deliver on that value. Unless you're a true InsurTech without legacy constraints, you must identify how your existing technologies and methodologies need to evolve to address new demands. Will you launch a new brand or work with a legacy brand? Will you compete on scale? How will you diversify risk? Will you embrace a brick-and-mortar distribution model, a digital model, or a hybrid? Will you adapt to a pay-as-you-go model? Will you embrace non-traditional selling relationships, such as embedded Insurance


Experiment and make mistakes, but don't stand still. Rather than technology constraints, insurers' most significant barrier to innovation is often focusing on reaching perfection and confronting the fear of failure. Digital excellence requires trial and error and controlled risk. Imagine what initiatives that support your business objectives would look like to meet the needs of customers, agents, and employees, and then experiment.


Scale technology with organizational change management. As powerful as technology can be, humans are still essential to make it a success. If an organization's employees are unwilling to embrace a digital-first mindset and support the adoption of new technologies, it will be difficult to scale digital transformation beyond basic, isolated use cases. A company-wide push toward innovation should include a robust change management element to inform, educate, and motivate employees. This should include practical training for employees and a program to reskill/upskill workers to embrace new processes.