The Effect of Low Interest Rates on Life Insurers, Part 1
Everybody has heard about the fall in the stock market, but more important for insurers is that interest rates are at historic lows. But why are low interest rates so worrying for insurers?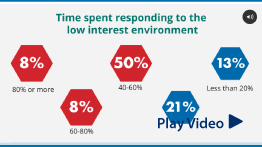 How are low interest rates affecting new business for life insurers? Watch to find out!